1914
Bredemeijer® history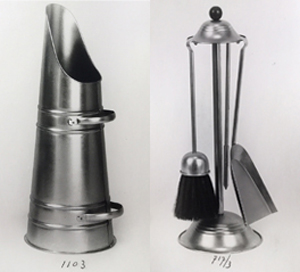 The Bredemeijer® history goes back to 1914. In that year, Mr G. Bredemeijer founded a metal ware factory for household products. The factory was located in the central Netherlands, in the historic centre of the town of Hilversum. In the early days, the focus was on the production of coal boxes, candlesticks, smoking stands and metal flower pots. These products were in great demand at home and abroad and the range was soon expanded with other household products. Additions included hot water plates, tobacco boxes, coffee pots, and hearth kettles, but also the well-known Maggi holders and Suko sugar dispensers.
1940
A good choice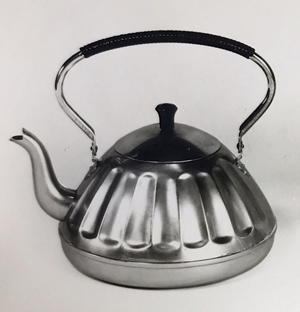 In response to market demand Bredemeijer® shifted its focus to accessories for tea after the Second World War. This specialisation turned out to be a good choice.
1950
Revolutionary teapot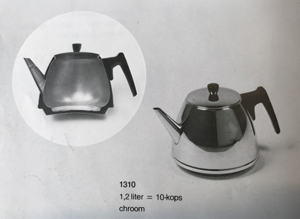 The idea to create a revolutionary type of teapot arose in the 1950s. This teapot would keep the tea hot and tasty for a longer period. The concept of the double-walled teapot resulted in the development of a complicated process consisting of no less than 140 steps. The first ever double-walled teapot still exists. Naturally, many new models have been added to the collection. The Duet® Bella Ronde and the Minuet® Santhee, for example, have become real classics in their own right!
1970
Ceramic teapot start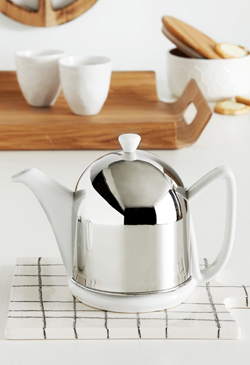 The 1970s saw the start of the production of ceramic teapots with a coat that would keep the tea warm for longer. The Cosy® was the first model developed in the factory. This teapot consists of a round ceramic inner pot and a removable stainless steel casing on the outside. The Cosy® Manto series was later developed according to the same principle for lovers of sleek design.
2019
100 different teapots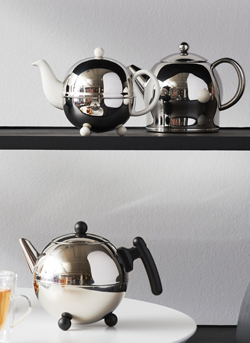 Today, the Bredemeijer® collection comprises nearly 100 different teapots in a wide variety of materials, from stainless steel to cast iron and from ceramic to heat-resistant glass. The collection offers something for everyone. In addition to teapots, Bredemeijer® also has an extensive range of accessories for making a perfect cup of tea. For example filters, glasses, and coasters. Bredemeijer® products are sold worldwide.